Crunchy Hazelnuts meet Decadent Chocolate – A match made in dessert heaven!
Our Choco Crunch Hazelnut Cake is the ultimate indulgence for chocolate lovers. Made with rich and moist chocolate cake layers, this dessert is filled with creamy chocolate hazelnut frosting and generously sprinkled with crunchy hazelnut bits. The contrasting textures of soft cake and crunchy nuts make for a truly satisfying taste experience. Each bite is a heavenly blend of chocolate and hazelnut flavors that will leave you wanting more.
Ingredients
Cake: Chocolate sponge, Whipping cream, Hazelnut, Sugar syrup, Cashewnuts, Crispies, Milk truffle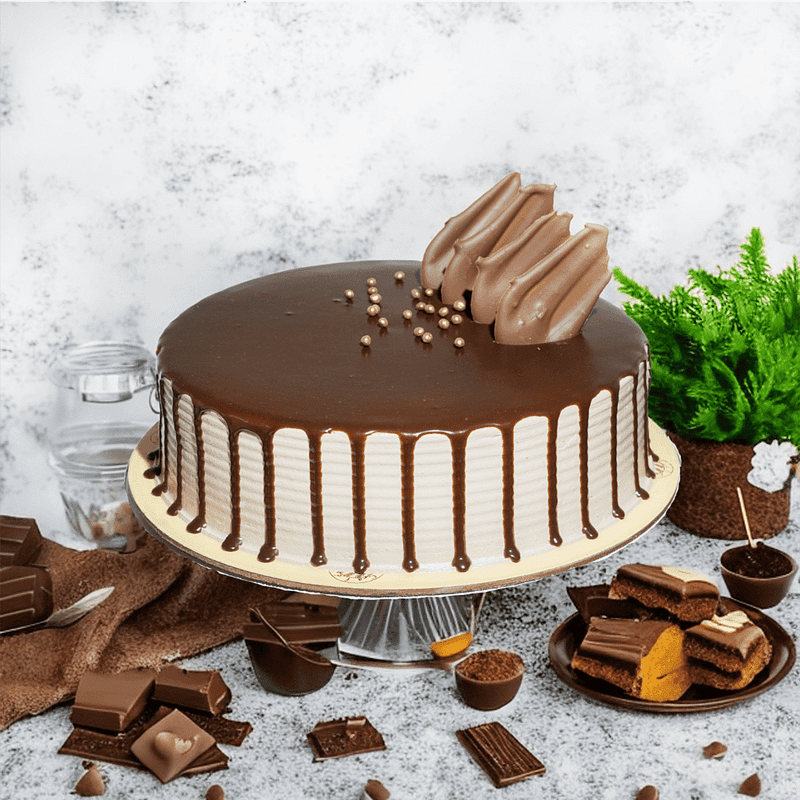 Please Note:
- The cake stand, cutlery, and accessories depicted in the image are for illustrative purposes only and are not included with the cake upon delivery.
- As our cakes are individually handcrafted by our chefs, each cake may vary slightly in terms of its design and shape.
- To ensure freshness, cream cakes should be refrigerated. Best stored in an air-conditioned environment.