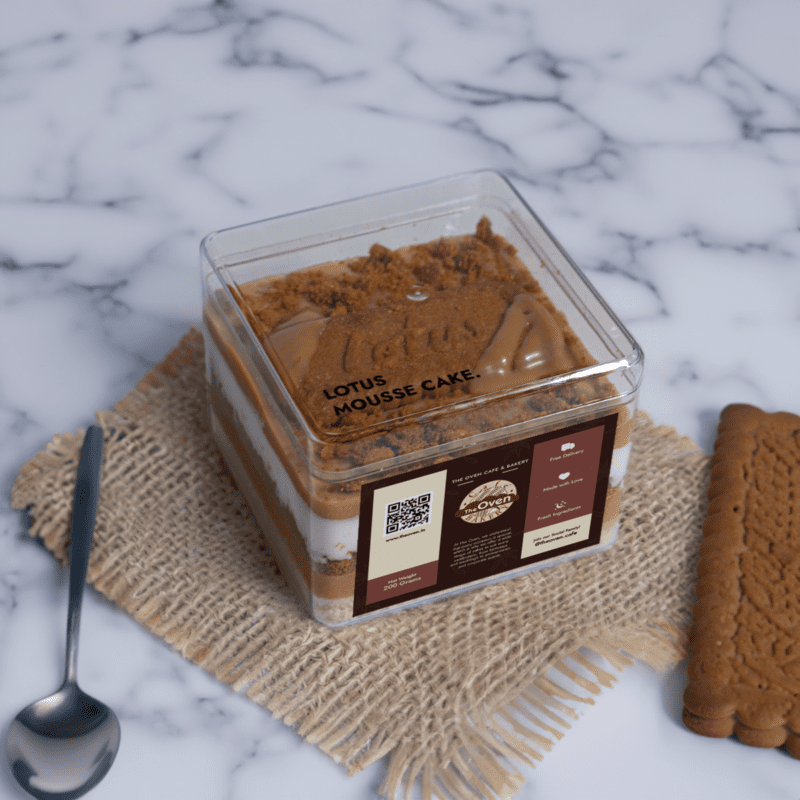 Lotus Mousse Cake, Where Delicacy Meets Decadence!
Experience an enchanting world of flavors with the Enchanted Lotus Mousse Cake. Inspired by the allure of fantasy, this extraordinary creation will transport you to a realm of culinary wonder where each bite is a delightful journey.
Please Note:
- The accessories depicted in the image are for illustrative purposes only and are not included with the cake upon delivery.
- As our cakes are individually handcrafted by our chefs, each cake may vary slightly in terms of its design and shape.
- To ensure freshness, cream cakes should be refrigerated. Best stored in an air-conditioned environment.
Ingredients
Lotus Biscuits, Fresh cream, White chocolate, Butter, Lotus filling, Gelatine, Fudge