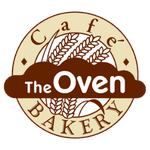 Order cakes online
Elevate your celebrations with our exquisite cakes
Serving the best and most delicious cakes for all occasions of the finest quality, our rich and creamy cakes, made with the freshest ingredients and baked with love, will leave every bite a delight for your taste buds.
🎂 Our Bestsellers
Every cake flavor that we offer has been carefully crafted and perfected by our skilled bakers to provide an unforgettable experience.
All Cakes
🎂 Cakes for Everyone
At The Oven, we understand that every occasion is special, which is why we offer a wide range of cakes to suit every celebration, from birthdays and weddings to anniversaries and corporate events.
The queen of all layered cakes. The Oven Café & Bakery are proud to present our Red velvet cake with cream cheese frosting. This is the most incredible red velvet cake you'll ever taste! Fluffy, soft, buttery and moist with the most perfect velvet texture!
🥚 Contains Eggs
The Oven Bakery & Café
Every Occasion is Special,
Our cakes are made fresh every day and are available for delivery across Kochi. So whether you want to surprise someone with a special treat or simply indulge in a delicious slice of cake, The Oven is here to satisfy your cravings.